Head of Security | Mississippi Studios, Revolution Hall, & Polaris Hall | Portland
Head of Security | Mississippi Studios, Revolution Hall, & Polaris Hall | Portland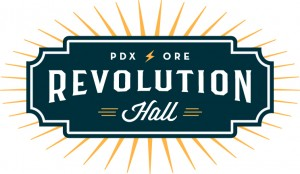 Title: Head of Security
Reports to: Director of Production
Job Purpose
Oversee and direct security operations across three venues: Mississippi Studios, Revolution Hall, and Polaris Hall. This includes managing and executing security operations, scheduling the security team (and adjacent departments), responding to incidents as they arise, and maintaining a presence during high-impact shows & weekends (Fridays and Saturdays) while fostering an attitude of de-escalation amongst the team. Work in collaboration with other company managers to ensure a positive experience is delivered to customers and artists. Customer service, staff communication and coordination, and general safety of the facilities are huge focuses of this position.
Duties and Responsibilities
Work closely with Director of Production (MS + PH), Director of Operations (Rev Hall), House Managers, and Production Managers and their teams to provide an excellent experience for all of our guests and clients

Maintain a high standard of customer service and guest experience while ensuring your staff are following company service standards and policy

Manage and file all incident reports

Manage and maintain the security system vendor, Security Alarm Corp.

Act as the security system administrator for all staff requiring access

Build upon existing security personnel to create a team sufficient to be staffed across all venues as needed

Management of security team in all aspects including but not limited to hiring, training, disciplining, and submitting terminations when necessary

Ensure all event security staffing requests are fulfilled and scheduled in a timely manner

Supervise event security staff and respond to emergency situations

Act as the liaison between guests, staff, and tour personnel and first responders, fire department, etc.

Complete incident reports in a timely manner

Focus on workforce development for security team and other company employees to support preparedness during incidents and emergencies

Provide positive resolutions for guest complaints and issues

Train staff on an escalation chain

Assist other company leaders with special projects and other tasks as needed

Build and maintain a company security manual

Have in-depth knowledge of OLCC and live event rules and regulations as well as company safety policies

Participate in pre-show meetings

Perform Front of House duties as needed

Assist with ADA accommodations

Provide ongoing security and security related training and best practices for all staff, including bar and tech staff.
Qualifications
Minimum 3 years experience with venue/event/bar security

Minimum 3 years experience with customer service

Minimum 2 years experience managing staff

DPSST Unarmed or Armed Private Security Certification

CPR/AED certification

OLCC certification

Basic administrative skills to use email, scheduling apps, etc.

Ability to think quickly and act reasonably to any issues

Excellent de-escalation skills

Excellent verbal communication skills

High attention to detail

History of honesty and truthfulness

Excellent ability to multitask

Knowledge of OLCC laws and regulations

Knowledge of state fire marshal occupancy regulations

Knowledge of how to communicate effectively with emergency personnel
Working Conditions
This position will primarily be evening shifts, including weekends, with work going as late as 3 am. The number of hours required for this position will be determined by the events calendar. Weekly meetings with other management staff and operations team will be held either virtually or in-person. Office hours to fulfill all other job duties as assigned.
Physical Requirements
Lift of up to 75 lbs

Long shifts of continual standing and walking

Use of stairs frequently throughout the shift
Website
Additional Info
Job Type : Full-Time
Education Level : ""
Experience Level : Mid to Senior Level
Job Function : ""